Digital editions of Michael Craft's novels.
Shown below are sample searches for Michael Craft's e-books in the Amazon Kindle store. Click on covers.
Most titles are also available from other e-book sellers as well.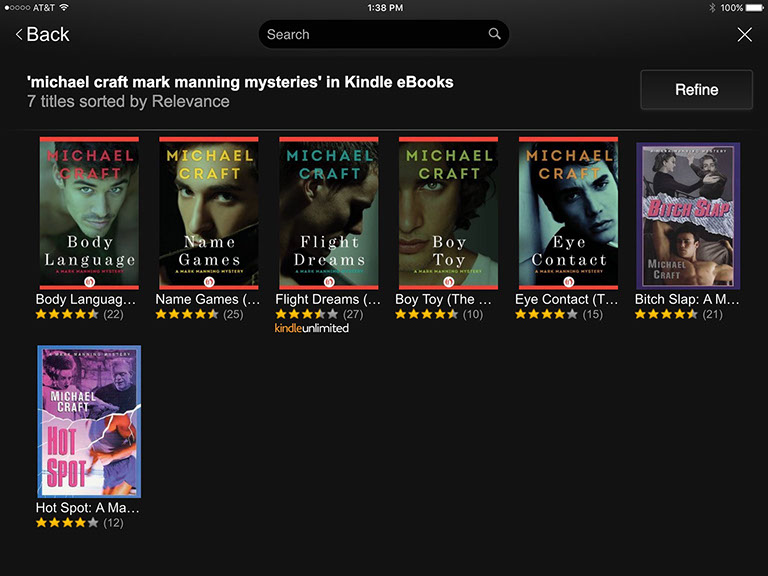 Most of Michael Craft's novels are offered as digital e-books as well as print
editions. The first five installments of the Mark Manning mystery series, originally
published prior to the wide availability of digital readers, were reissued as new
e-book editions in 2013 by Open Road Media. Later titles have been offered in both
print and digital editions by their original publishers.
Of Michael Craft's many novels, the only two not available as e-books are
Rehearsing and Desert Autumn.
Glaire Gray mysteries recent stand-alone novels